Unlock Jazz Drumming
Jazz Drum School makes learning Jazz drums easy and accessible for students of all skill levels. Through my fresh approach to online drum lessons, I cover beginning to advanced techniques and concepts in Jazz drumming.
Pay one time for a course and drum forever!
3 Big Reasons You Should Learn Jazz Drumming
Essential beginning drummer lessons to play Jazz on the drums. Learn, how to swing, drumming independence and drum soloing fast.
Drumming brushes aren't just for Jazz. Learn to play brushes in Jazz, Funk, Hip-Hop, Latin, Pop and other styles of drumming.
Learn the Jazz drumming secrets almost never taught online, until now. Over 100 ways to improve your Jazz drumming and overall drumming ability.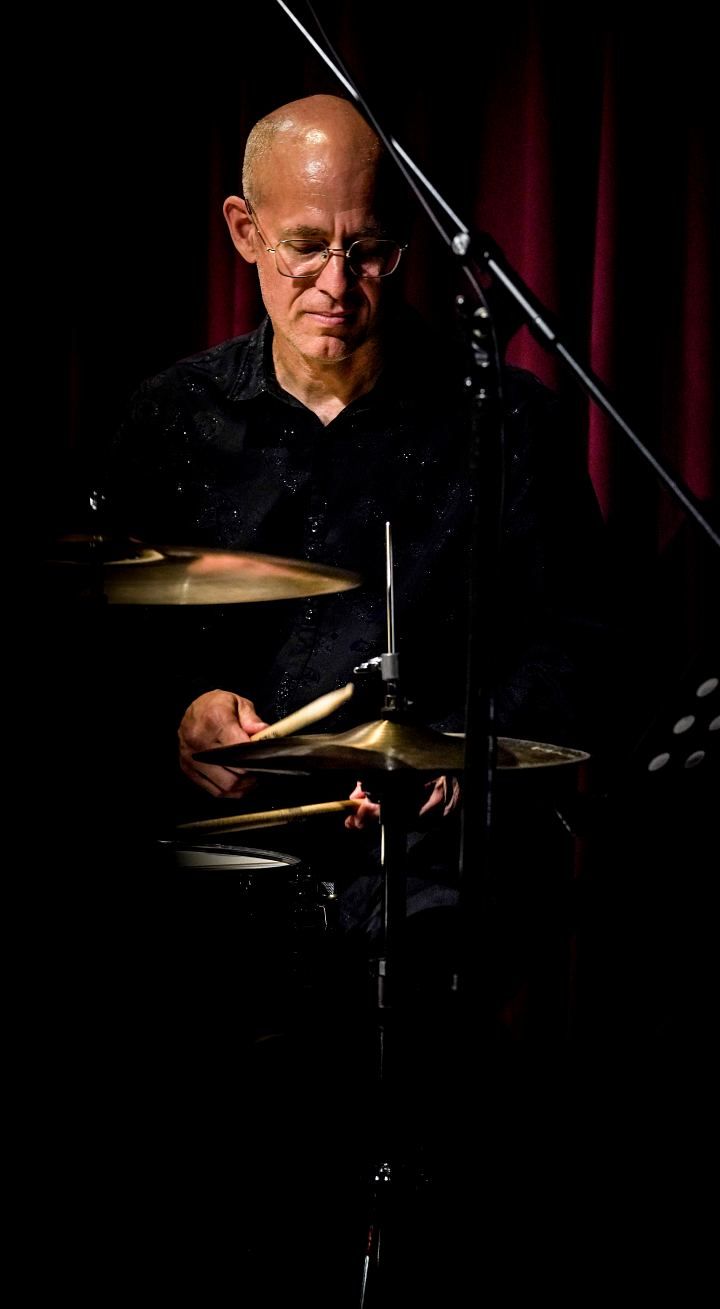 Learn the Samba, Baião and Bossa Nova drum beats we use in Jazz drumming.
Drum Solos and Trading Fours and Eights
Play more than simple drum beats. Improve your drum set independence and have more fun playing.
Learn the most important Afro-Cuban Latin grooves for Jazz drumming.
Learn to swing your Funk beats. Cool Funk drumming beats and smooth drum fills will get you up and grooving quickly.
Learn to comp with the finesse of a pro.
How To Read And Play Kicks
Coming in 2023!
\Learnworlds\Codeneurons\Pages\ZoneRenderers\CourseCards
Need some extra help with your Jazz drumming?
Book a private online drum lesson with me. See my store for more details about my lessons or click on "Book a lesson" to pay and schedule your lesson today!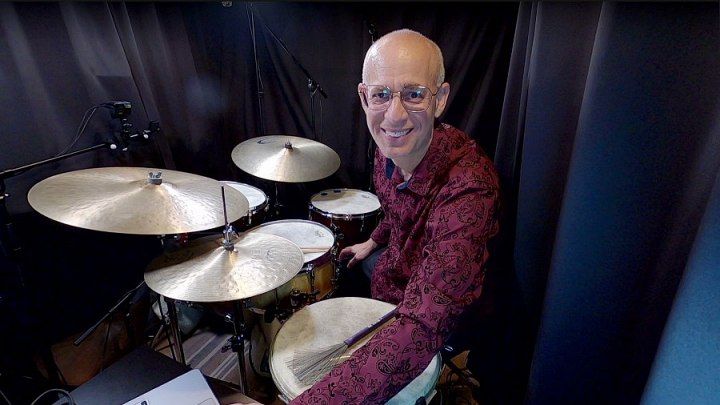 My mission is to make Jazz drumming easy to learn for every drummer. Jazz drumming is more challenging than most other styles but it's also incredibly fun to play.
All of the new drumming skills you learn here at Jazz Drum School will also help you play better in whatever style you play the most.
Drum Lessons That Work
Of course, you'll learn the hand patterns, drum fills and drum grooves we use in Jazz drumming but I don't stop there. My drum lessons also teach you how to play great with other musicians.

My drum lessons use audio and video tracks of top Jazz musicians to teach new drumming skills and practice those skills. This gives you the opportunity to use the things you learn, in the real world of music.

Playing great with other musicians is what gets you more gigs.
Enjoy Learning How To Play Drums
My online drum lessons will inspire and motivate you to pursue excellence on the drums. Through drumming with brushes, drum sticks and even your hands, let's achieve your drumming goals together.

Join drummers in Europe, Australia, Asia and North America who are already improving their drumming. Enroll in one of my courses today!
Subscribe to my Jazz Drum School One-Minute Lesson emails. I'll be sending you a
couple of one-minute drum lesson videos
each month to help improve your playing.

I'll also share occasional updates and special discounts on courses at jazzdrumschool.com. Sign up today and get your first one-minute lesson video!
Become a skilled Jazz drummer
Learn the nuance, musicality and feel you need to succeed in Jazz drumming.
Created with