WELCOME TO THE DRUM ROOM
Practice your Jazz drumming, get some new drum gear and connect.
Drumming Practice & More
Practice With These Lessons
Practice Swing Feel
Feel the power of the quarter note to swing hard on the drums.
Practice Trading 4's
Get better at feeling 4-measure phrases and solo with more confidence.
Practice Trading 8's
Feel 8-measure phrases more naturally and improve you drum soloing.
5-Minute Brushes Warm Up
In this video from my Brushes Mastery Course, use my windshield wipers drum brushes pattern to warm up your hands. Learn this and dozens of other patterns in the course!
Practice With These Drumless Tracks
Recommended Drum Kits & Drum Kit Accessories
I personally use or have used all of the the products I am recommending below. It's my hand-curated list to help you drum your best.
These are affiliate links. Buying through Jazz Drum School is a convenient way to get your drum gear and an easy way to support the our outreach to drummers worldwide! Thank you 🤙
Hands down the best compact kit I've played and I own one too!
Great cymbals at a great price for your Jazz drumming.
A solid and versatile snare drum for Jazz drumming and beyond.
Yamaha makes the best hardware on the market. This lightweight pack will save your back!
The brushes I've used for over 10 years! Durable, a consistent sound and the perfectly gauged wire.
Great practice cymbals for apartments and tight spaces. I own these too!
A revolutionary design for low volume drum heads that feels and sounds great!
Natural feel practice cymbals for your low volume drum set at an amazing price!
One of the best Jazz drum heads on the market. Great for playing brushes too!
Every drummer needs at least one of these. Give your snare drum a tune up and some TLC.
My go-to portable kick drum pedal. Lightweight and compact but still full of power.
The most comfortable drum throne on the market. Worth every penny and I use one in my studio too!
The portable drum throne cushion that saved my drumming career. I use it for all of my gigs.
Next generation drum mutes. Long-lasting and effective at cutting out those unwanted overtones.
The practice pad I have used for years. Feels great and helps to build strong hand technique.
The drum mat I find at 90% of my gigs. Lightweight, easy to move around but strong enough even for heavy hitters.
Need some private Jazz drum lessons?
Book a private online drum lesson with me. See my store for more details about my lessons or click on "Book a lesson" to pay and schedule your lesson today!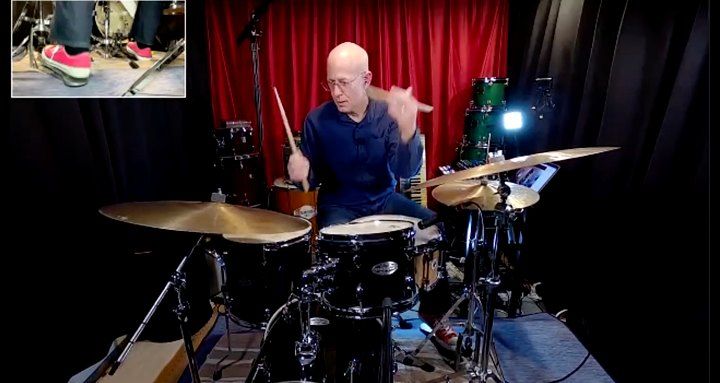 Subscribe to my Jazz Drum School Free Drum Lesson emails. I'll send you a
free Jazz drum lesson video
every month to improve your playing.

I'll also share drumming tips as well as course updates and special discounts on courses at Jazz Drum School. Sign up today and get your first free lesson video now!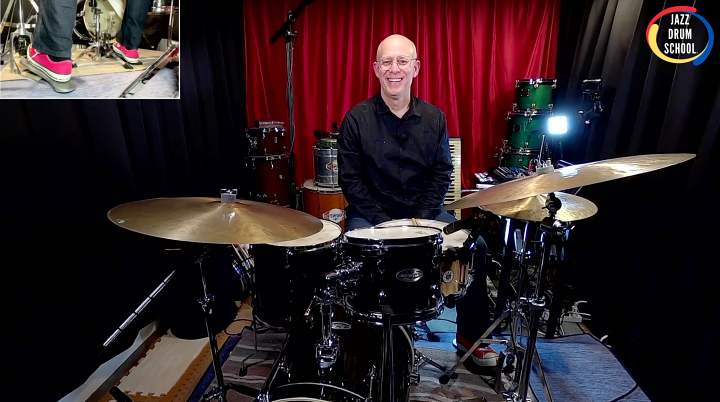 Send me a message or connect below! I'd love to hear how your Jazz drumming is going 🤙
Created with