Jazz Drum Soloing Course
Play smooth, confident and musical Jazz drum solos.
This is the ultimate Jazz Drum soloing course. Learn to solo like a pro.
Welcome to the Jazz Drum Soloing Course!
SKILL LEVEL: Beginner - Advanced
Let's Talk Jazz Drum Soloing
So, you've got the drumming bug, and you're itching to dive into Jazz drum soloing. Great choice! This isn't just another drumming style, it's a unique musical journey that's worth every beat.
Jazz drum soloing is a continuation of the musical conversation we have in Jazz music. Like
Jazz drum comping
, soloing is an opportunity for us drummers to shine and uplift the music.
Why My Jazz Drum Soloing Course Rocks
By the end of my Jazz Drum Soloing course, you'll be able to solo on the drums with confidence.


Express Yourself:
Jazz drum soloing is like your musical canvas. In my course you'll learn how to throw in your own colors and textures to every solo, creating something new and exciting every time.


Boost Your Skills:
If you're all about leveling up your drumming game, my Jazz Drum Soloing course pushes your technical and musical skills to the max. You'll learn to nail complex rhythms, improve your musical instincts, never get lost again when you solo and play lyrical solos like a pro.


5 Types of Jazz Drum Solos: In the course, you'll learn the 5 main types of Jazz drum soloing.


Trading 4's and 8's
Chorus Solos
Open Solos
Vamp Solos
Arrangement Solos
Get Your Solo On
In my Jazz Drum Soloing Course you'll learn how to never get lost when playing your solos. You'll also master 11 tools to shape your solos and use 9 creative ways to come up with endless drum solo ideas.

By the end of this course you won't be intimidated by Jazz drum soloing ever again!

Learn the purpose of drum soloing
Learn tools you can use to make your solos smooth, creative and musical.
SPACE 03:12
REPETITION 02:28
DYNAMICS 02:44
ACCENTS 02:49
SYNCOPATION 03:00
CALL AND RESPONSE 01:58
BEBOP FEEL 04:39
ARTICULATION 07:46
PITCH 06:02
CONTRAST 06:29
MARKING THE SONG FORM 06:47

Learn the musical cues that will help you start and end your solos with confidence.
HOW TO NOT GET LOST 24:37
04 BUILD YOUR SOLO VOCABULARY
Learn 9 creative ways to come up with endless drum soloing ideas.
BEBOP PHRASING 05:41
MOTIVES 14:20
RUDIMENTS 11:54
GROOVING 07:06
THE SONG MELODY 12:15
OTHER SONG MELODIES 05:54
BORROWING FROM THE SOLOIST 07:09
BORROWING FROM THE RHYTHM SECTION 05:21
SINGING 09:52
05 TYPES OF JAZZ DRUM SOLOING
Learn the 5 primary ways we solo on the drums in Jazz music.
TRADING FOURS AND EIGHTS 16:37
TRADING FOURS PRACTICE 11:14
TRADING EIGHTS PRACTICE 11:32
TRADING FOURS WITH BRUSHES EXAMPLE 01:07
TRADING EIGHTS AND FOURS EXAMPLE 03:20
CHORUS SOLOS 10:56
BUILD A CHORUS SOLO 14:07
TRADING FOURS AND CHORUS SOLO EXAMPLE 02:17
TRADING EIGHTS AND SIXES EXAMPLE 03:20

CHORUS SOLO #2 EXAMPLE 01:06
CHORUS SOLO #3 EXAMPLE 01:22
CHORUS SOLO #4 EXAMPLE 01:52
OPEN SOLOS 18:49
OPEN SOLO EXAMPLE 03:42
OPEN SOLO #2 EXAMPLE 04:51
VAMP SOLOS 06:48
VAMP SOLO EXAMPLE 01:56
ARRANGEMENT SOLOS 05:00
ARRANGEMENT SOLO EXAMPLE #1 00:29
ARRANGEMENT SOLO EXAMPLE #2 00:59
Final thoughts and inspiration for soloing.
I proceeded with your solo-course and find it excellent and very practical, thank you!
I've been working on the soloing course. It's great!
PREVIEW THE COURSE
Here's some of the lesson on Trading 4's and 8's. There is a PDF download for this and many of the lessons when you enroll.
The Jazz Drum Soloing Course
FOCUSED
This course saves you time and money by focusing on the most important drum soloing skills you need to play Jazz drum solos like a pro.

By the end of these online drum lessons, you'll play creative and musical drum solos.
29 drum lesson videos with PDF's

6 drum practice track with drum scores

2 Drum solo practice videos
12 video examples from real gigs playing each of the 5 different types of solos
AFFORDABLE
One-Time Payment. Lifetime Access to your course. Pay once, drum forever!
Monthly, 6-Month and Annual GROOVE PASS subscriptions also available. See below to learn more!
PAINLESS
Learn with a relaxed, step-by-step method at your own pace.

You can also track your progress and see how much you have accomplished. Example below is from the Brushes Mastery Course.

Easy as one, two or three
Pay Per Course or Choose Your Plan
or
Monthly Groove Pass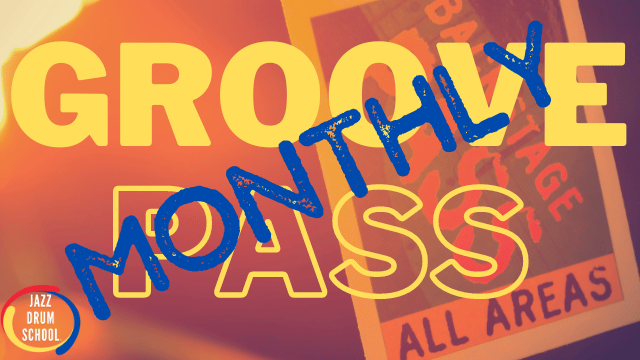 $29.95/Month
Dive into the world of Jazz drumming using the Monthly Groove Pass. Every course is within reach with an affordable monthly investment in your passion!
Full access to every course

Access to Von Baron for questions

Track your drumming progress


3-Day trial
6-Month Groove Pass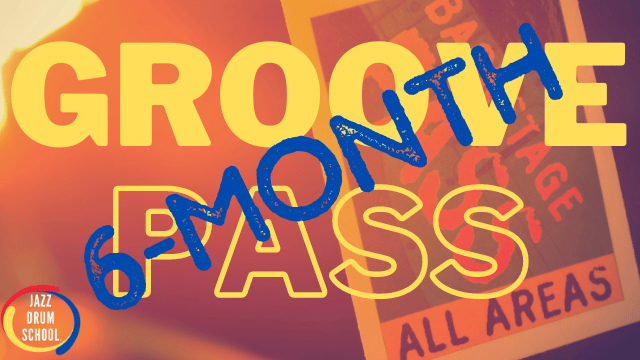 $150/6-month
Discover your Jazz drumming excellence with the 6-Month Groove Pass— access all courses for a budget-friendly semi-annual investment in yourself!
1 month free

Full access to every course

Access to Von Baron for questions

Track your drumming progress

3-Day trial
Annual Groove Pass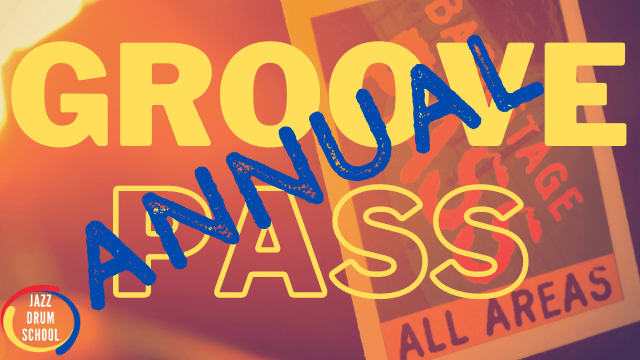 $270/Yearly
Immerse yourself in the universe of Jazz drumming through the Annual Groove Pass! All courses are at your fingertips with a budget-friendly yearly commitment to your musical journey!
3 months free

Full access to every course

Access to Von Baron for questions

Track your drumming progress

3-Day trial
Need a little more help with your drum solos?
Book a private online drum lesson with me. See my store for more details about my lessons!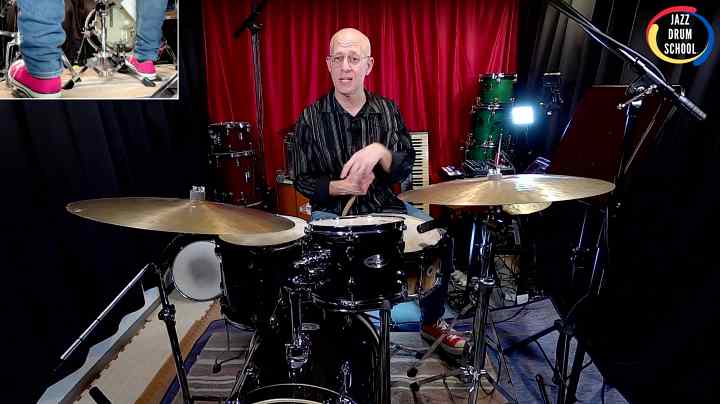 Von Baron
Jazz drummer, educator, composer
About YOUR TEACHER
Performing regularly on stage and in the recording studio for 35+ years, Von Baron is one of the busiest drummers in Japan.

Playing with Stanley Jordan, Benny Golson, Eddie Henderson, Geoff Keezer and many others gave Von the opportunity to hone his Jazz drumming skills.

It's with this real world experience, Von created this course to give you a solid foundation for your Jazz drumming.
Created with